Best months to get married in Italy
One of the most frequent question among our couples is what the best months to get married in Italy are. In fact, when planning a destination wedding in our beautiful country we're sure you conjure up images of what wedding dress you're going to wear, if you'll have an alfresco dinner rather than an indoor reception on a wintry period.
May and September are the most popular times of the year for an Italian wedding. June, July and August are highly desirable as they guarantee even more sunshine and less chance of rain. Today we're giving you a month-by-month guide to help you choose.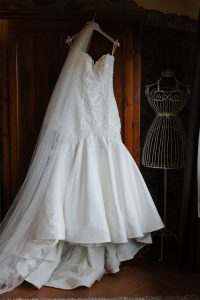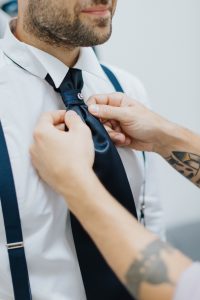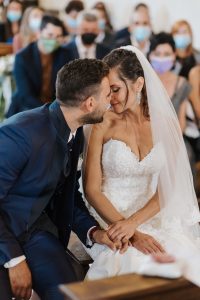 November – March:
Weather is never guaranteed at any time of year: the early months of the year will be cold (from 0°C to 10°C) but not so rainy.  You'll be indoors if you get married at this time of year. Anyway, you could still enjoy a couple shooting outside with your husband or wife.
April and October:
In April and October temperatures can reach 18/20°C. Probably it will be hard to dine outside but you could have a ceremony in a wonderful garden, park or vineyard if it's sunny. There could be chances of rain in April while in autumn they're not so frequent recently. 
May:
The weather warms up and it can reach temperatures of 25℃ during the day. Rainfalls are still possible in May. Days are long enough to enjoy the aperitivo outside. Anyway, expect the evening temperatures to drop, especially in the first part of the month. Make sure to arrange heaters if you want an entire reception outside or tell your guests to bring some jackets.
June:
Expect daytime highs of 26/30℃ and lows of 15/18℃ (55℉) at night. Comparing to July and August, there's a higher risk of rain. 
July and August:
If you don't mind the heat, then these are the best months to get married in Italy. July and August are in fact the hottest months of the year and will easily allow for outdoor receptions. Temperatures can hit 35°C.
September:
As with May, this is one of the best months to get married in Italy if you like mild weather. You'll find warm, sunny days, but not the extreme heat of the summer. Days will be shorter, with sunset at around 7.30 pm. From the second part of the month, it could be chilly for an outside dinner.
Would you like to know more about the best months to get married in Italy? Drop us a line!