Best restaurants in Florence
Whether you're coming to Florence for your wedding, elopement, engagement or as a tourist to visit our beautiful city, we're happy to tell you the best restaurants in Florence where you could have a memorable dinner.
First of all, let us explain that the typical Tuscan cuisine is very simple and traditional, nothing too sophisticated. The most popular dishes you have to order and taste while here are the T-bone Florentine steak, liver paté croutons, selection of ham, salami and cheeses, pappa al pomodoro (breaded soup with tomatoes), ribollita (breaded soup with mixed vegetables – winter dish), panzanella (cold breaded soup with tomatoes, cucumbers and onions – summer dish), pici, stuffed schiacciata with deli meats. If you're not too fussy try also trippa and a sandwich with lampredotto (tripe).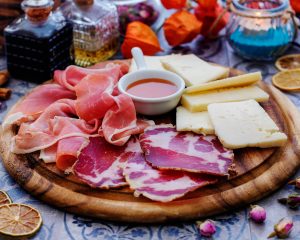 Florence city center is full of restaurants, we're listing below our favourite ones. Our best restaurants in Florence will include traditional restaurants but also something more fancy and gourmet-style.
If you want to have a delicious Tuscan meal, we're suggesting you to book a table at:
While if you'd prefer a gourmet experience in an elegant restaurant, perhaps with Michelin-starred, for a romantic dinner with your significant one, we can recommend you:
Lastly, among the best restaurants in Florence, we'd like to include some places with an amazing view on the city and/or on the Arno river, such as:
We'll be glad to assist you with suggestions or bookings on the best restaurants in Florence. Just get in touch!