Elopement in Italy
Are you dreaming an elopement in Italy just for you two or with your closest friends or parents?
Let us explain first what an elopement is and how we can make it unique in Italy.
In the past, an elopement was used to mean a "runaway and secret marriage, usually without parental consent". Nowadays the meaning is shifting towards "a small destination wedding" and elopements are becoming more and more popular during the current pandemic.
Some elopements take place just with two people (the bride and the groom) and a celebrant. Usually until 10 people including the spouses, a wedding is considered an elopement. When you pass that number, we talk about micro-wedding if it's just 20/30 guests or wedding.
Couples can decide if they want to have a civil, religious or symbolic ceremony in Italy. We at Fairytale Italy Weddings will be able to arrange civil and symbolic marriages in any venue of our beautiful country. While for religious it really depends on what your religion is: many allow that you only get married in a consecrated Church for instance. Usually elopements involve just a celebrant and a photographer, however we'll be happy to arrange some floral décor, a bridal bouquet, make-up and hair for the bride, musicians for the ceremony and anything you could wish for your special day.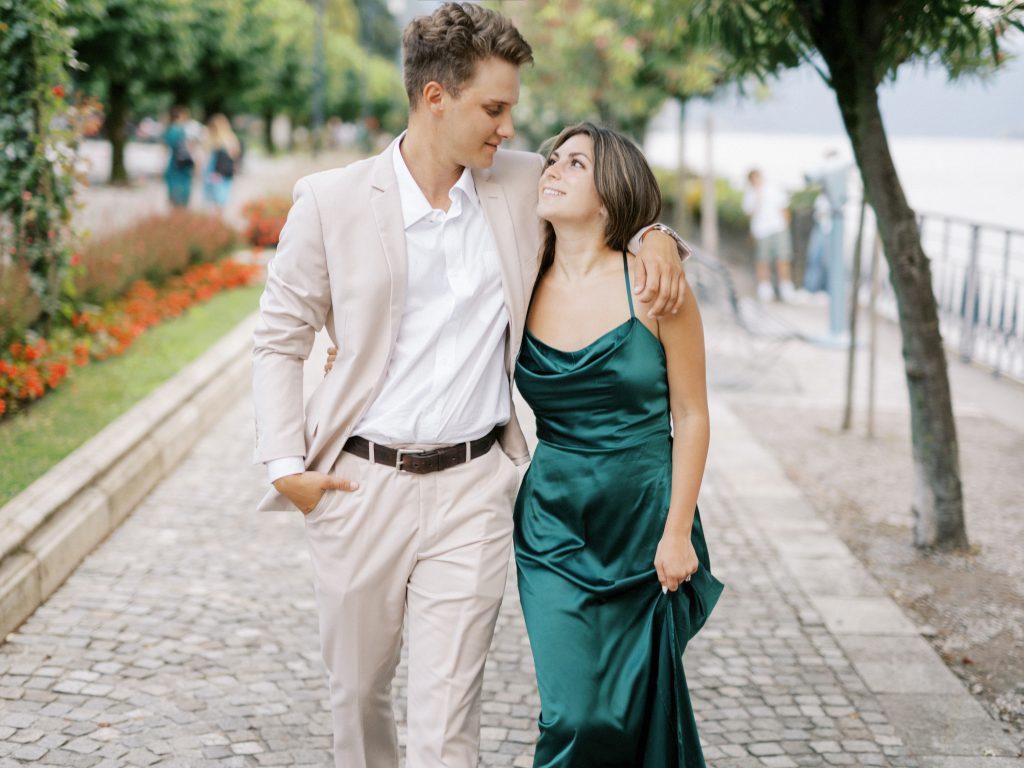 To make your elopement in Italy special and memorable, there is a huge variety of locations and areas we can propose you.
If you love culture, history and art, cities will be perfect for you. Imagine to hold your ceremony in a rooftop overlooking Florence, Rome or Venice. After the ceremony, you could have an intimate dinner with your guests in a good restaurant or terrace.
While if you prefer the greenery and countryside, we can suggest you some beautiful venues in Tuscany and Umbria, with view on the rolling hills, woods, vineyards and olive groves.
For mountain lovers, the Alps, especially in winter, will be a wonderful backdrop for the pictures of your elopement in Italy.
For those who are dreaming a marriage on the beach, Apulia, Sardinia and Sicily will offer so many options for your wedding.
Or still if you like a water side view, Amalfi Coast and Lake Como, with their enchanting villages, will be an excellent spot for your elopement in Italy.
If you're one of the several couples looking at eloping in Italy, please contact us , we'll be happy to make your dream come true!