Engagement shooting in Italy?
You've just got engaged and are thinking of an engagement shooting in Italy? Maybe before having and Italian destination wedding?
Why not! As you'll probably know our country is beautiful and offers many possibilities to take stunning pictures. Not only destination weddings and honeymoons but also engagement shootings are possible in Italy.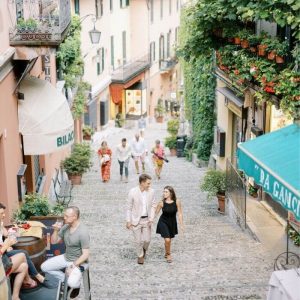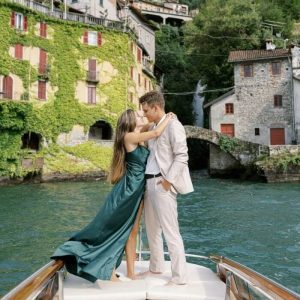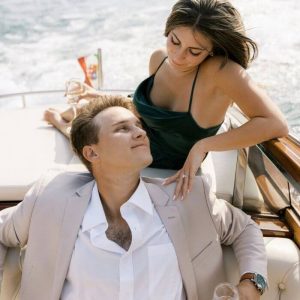 If you're wondering what are the best locations where to shoot, here are our suggestions:
Walking hand by hand with your significant person, getting lost throughout narrow streets while admiring the main monuments and attractions.
Rome, the Eternal City, is one of these, visited by thousands of tourists every year. But also, the unique Venice and Florence are the perfect backdrops of your engagement shooting. To make it more Italian, add a gelato on your stroll.
The enchanting, rolling hills are the symbol of Tuscany all over the world. If you prefer a country style for your images, immersed in the greenery of vineyards, olive trees and cypresses, Tuscany offers you breath-taking views and picturesque landscapes. The colors are fabulous during all the year: green and yellow during spring and summer, copper/red in autumn. Don't forget that villages are worth a visit and that amazing sunsets await you.
Lake Como is just the most popular of the Italian lakes located in the North of the country. Hiring a boat and sail will be an unforgettable experience. In addition, you could add a nice walk in the narrow streets of Bellagio or Varenna. Your expert photographer will suggest you the best corners and hidden gems where to shoot. Discover our proposal for an amazing wedding in Como Lake.
However, if you want to go off the beaten path, Lake Maggiore, Lake Garda and Lake d'Orta should be absolutely taken into consideration.
No words can describe all the villages on the cliffs that can be the backdrop of your stunning pictures. Positano, Amalfi, Ravello, Sorrento are excellent solutions for indelible memories.
Are you a beach lover and would like to have your engagement shooting in Italy by the seaside? We'll be more than happy to suggest you the most beautiful beaches in Sardinia, Sicily or Apulia.
Wherever you'll go, better to have a professional photographer on your side!
Please contact us to decide which Italian area suits you best and book your preferred photographer for few hours.