How much is a wedding in Italy?
One of the most frequent questions from our couples is how much a wedding in Italy is. Many of them think our country is cheaper than a wedding at home, others that is more expensive.
In this post we'll be looking at the main wedding day services, hoping that this helps you in estimating your budget for a destination wedding in Italy. We've not included wedding venues since that is very hard to quote as it depends on many factors (location, type of venue, if you want to have accommodation in it or not, if you book it for several nights or for one day only, if you choose a high or low season date, if it's a weekday or weekend and more).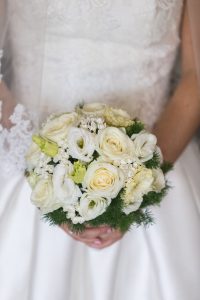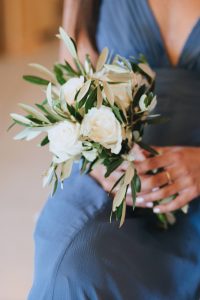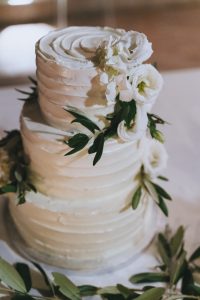 CATERER
Costs will ultimately depend on where your wedding is held and what your final menu choice is, anyway the average meal ranges from 100 to 250 euros per person, including a welcome cocktail with buffet stations and passed canapés and finger food, one or two pasta dishes, a main course and a side dish, selected wine, water, espresso, sparkling wine for toasting, wedding cake and an open bar after the dinner. Caterers also provide tables, chairs, linens, plates, cutlery, glasses, staff uniforms, set-up and take down included in the meal cost. Venues that have an in-house catering are usually less expensive than an external one but often they don't offer a huge variety of table settings.
FLORALS
A bridal bouquet usually starts from 100 euros while for bridesmaids consider at least 20/30% less. An arch for the ceremony costs minimum 1000 euros. Flower centrepieces for round tables averages 60 euros while for long tables it will depend on the length of it. Petals along the aisle averages 200 euros and a buttonhole around 12 euros.
PHOTOGRAPHER/VIDEOMAKER
Pricing for a good professional photographer starts at 2000 euros for the whole wedding day (from the getting ready to the first part of the after-dinner party) and for internationally, awarded ones from 4000 euros. A videomaker averages 1800 euros, if you'd like to have a drone consider around 1000 euros extra.
MUSIC
A DJ or a band will start at 1000 euros while for a string duo/trio/quartet for the ceremony at 400 euros.
WEDDING PLANNER
For a full-service wedding planning fees typically represent about 10% of the entire wedding budget.  Wedding planners will also charge an additional fee to manage extra events like rehearsal dinners and farewell brunches, any tour or excursion.
STYLISTS
Bridal hair and make-up in our country average 600 euros at the wedding venue. The cost for bridesmaids and other guests averages 60 euros per service (hair updo or make-up).
This are just estimates for your wedding in Italy, real costs will vary according to the supplier, to your requirements and preferences.
However we really hope this post has been useful to understand how much a wedding in Italy could cost. For any further information or to receive a draft of the estimated budget for your wedding, please do not hesitate to get in touch with more details about your dream wedding in Italy.