Wedding Covid restrictions in Italy
How can you still have your dream wedding in Italy under Covid restrictions? Here for all the info.
If you're one of the many couples that had to postpone their wedding because of the Coronavirus pandemic and are now thinking how your big day might be with wedding Covid restrictions, please read our post.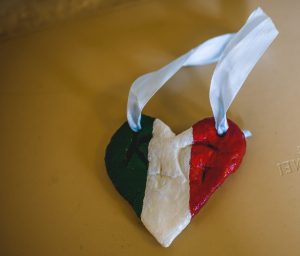 Planning a wedding in Italy or elsewhere in the world over the last 18 months has been and up and down of emotions, where joy and excitement gave way to uncertainty, anxiety and stress. Lots of couples postponed their reception once or twice but, in the end, decided to go ahead with their wedding and were able to get married this summer. Others preferred to reschedule to 2022, that seems to be so far a sold-out wedding season.
Weddings in Italy have restarted from June 15th 2021 but in accordance with wedding Covid restrictions.
Everyone attending to celebrations must have a "green pass" that's to say a certificate showing they've been vaccinated (first dose is enough if administered at least 15 days prior to the event), have had Covid-19 (and recovered) or show a negative test result within 48 hours before the wedding. At your arrival at the wedding reception, in addition to show your "green pass", body temperature will be measured; the access to the party will be denied if the temperature is higher than 37.5°C.
The wedding venue will also need the final list with the names of participants and will keep it for 14 days following the event, in case of track and tracing people who may have contracted Covid-19.
There is no limit to the number of participants, but social distancing needs to be respected. A minimum of 2 metres between tables is required and 1 metre between each person at the same table, unless they live together.
Wearing masks continues to be mandatory for the venue staff and for any other supplier or guest when it's not possible to maintain at least one metre of distance.
As for the meal, self-service buffet is not permitted and only staff can serve guests. Guests cannot touch the food.
Dancing is allowed outside, but social distancing must be kept so people can dance on their own but not arm in arm.
These are the main wedding Covid restrictions but they still allow you to make your big day special. If you want to know more about rules or need our help to assist for your rescheduled wedding or to look for new wedding suppliers (if the ones you previously booked are already occupied for your new date), send us an enquiry!