What are the wedding trends 2022?
2022 has just started and we're sure you are curious to know what are the wedding trends for this year. The pandemic and current situation had a big impact on weddings and new trends emerged. Let your 2022 wedding sparkle with them!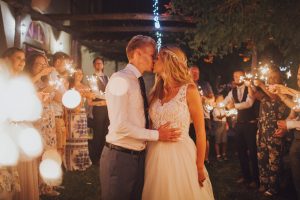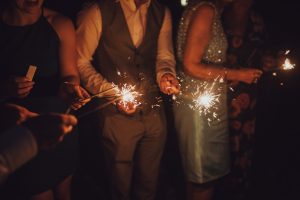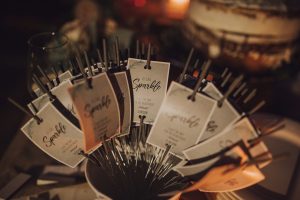 With worldwide Covid situation many couples prefer to plan a more intimate wedding with their dearest ones. With today's uncertainty, they're not willing to move big groups of people from one country to another. This wedding trend 2022 is becoming more popular and we can say that we love intimate celebrations!
More and more often brides and grooms to be decide to get married on a weekday and we can't blame them: in this way you're able to have better deals with all the suppliers involved in your wedding day. Moreover, since for destination weddings guests are usually travelling from 3 to 7 days, they'll be free to attend your big day even if it's not on a weekend.
With the pandemic brides and grooms are often opting for virtual save the dates. Sometimes because they're not able to see in person all their guests. But also, to avoid spending budget on a whole round of custom stationery, printing, mailing.
This is a new trend still that is getting every year more popular due to the pandemic. Couples are sometimes worried of having their friends and families travelling too far to reach their wedding destination. Anyway, they're still wishing to have a destination wedding and don't want to renounce to their dream.  So they end up with a small elopement, just the two of them or maximum 10 guests.
Minimal monochrome is the most modern wedding décor trend, from stationery to flowers to the table set-up! "Less is more" aesthetic definitely fits in this case. We can't wait to plan a wedding with modern, minimal style.
The emphasis on environmentally friendly practices is nowadays very common.
The choices you could make to help the environment on your wedding day are hosting the ceremony and reception in the same location to void emissions from cars on the road, book a venue that recycles, avoids food wastes, composts, donates leftovers from their events. But also: don't print unnecessary documents, use real leaves as place cards, choose reusable signage and items, hire used wedding décor, have a candlelight dinner instead of consuming electricity, select organic for your décor and plants instead of cut flowers.
After the last hard years, everyone loves freedom and individuality. Many brides are breaking the rules and completely ignoring traditional wedding standards wearing unusual and coloured dresses.
Bridgerton-inspired weddings:
We're pretty sure most of you saw on Netflix the popular British hit during the past lockdown. How many of you would like to have a royal wedding, with antique accessories, in a stunning castle? Have you ever dreamt of being a princess or queen for a day? That's your turn! Brides could wear empire-waist gowns with a square neckline, puffed sleeves, use teardrop earrings or a dainty tiara.
Would you consider some of these wedding trends 2022? Would you like how to incorporate them in your special day? Feel free to contact us for a consultation!